Product and Engineering
·
Multiple locations
·
Hybrid Remote
Product Quality Engineer NPI
Come join us in bringing grazing into the digital age to improve animal welfare, farming economy and enable regenerative practices!
About Nofence

Nofence is a Norwegian scale up who has built the world's first virtual fencing solution for livestock.

Nofence is currently the global leader within virtual fencing with 50,000 active collars in 4+ markets. Our current milestone is to be the first company in the world to reach 1,000,000 active collars, disrupting how farming is done across the world.
Our Product & Engineering team consists of engineers with a wide range of skills. We design and develop the mechanics of our physical product and the electronics that goes into it. We develop the firmware that runs on the device, and the cloud service it communicates with. We design and develop the mobile and web apps that our customers use. We are also responsible for the development of many internal applications and tools that keep our business humming. In short, there's a lot of exciting work to be done!


About the Role

As a product quality engineer you will be part of the New Product Introduction (NPI) team, who's responsible for developing new hardware from prototype phase to volume manufacturing.
Main Responsibilities
You will be responsible for certifying our collar products. This involves understanding the classification and standards that are relevant to our product, have weekly follow ups with our certification test houses, and make sure new products are designed in order to meet safety and regulatory requirements.
You will work closely with 2nd line support who receives faulty devices from the field and implement corrective actions such as ex: new or improved manufacturing line test, improved assembly instructions, improvements to the product design etc..
At Nofence we aim to build the world's best lab for testing and validation of collars for grazing animals.

You will be responsible for our internal validation procedures and ensure our product is tested accordingly. The goal is to make sure our accelerated test suite emulates > 5 years of use on real animals.
You will establish statistical confidence by identifying sample size and acceptable error, and determine level of confidence for each of our validation tests.
You will develop our lab further, ensure we have the necessary equipment to perform accelerated testing, and document our test procedure and results.
You will participate in product specification and review meetings, read engineering drawings and schematics and help ensure product is designed for test and manufacturing.
You will work closely with the Operations department who are responsible for manufacturing our products in large volumes.
You will work closely and visit with our contract manufacturers (CM) who manufacture, test and assemble the final products to ensure it's done according to our quality requirements. 
Experience and qualifications

Bachelor or Master degree in electrical, mechanical, automation engineering or a similar discipline.
Ideally experience with root cause analysis of an electro-mechanical product.
Enjoy working in an autonomous cross-functional team
Structured with the ability to read and understand certification standards.
Excellent analytical and problem solving skills.
Comfortable working in an English speaking work environment.
What can we offer?
The right candidate will get a competitive salary, stock options, contemporary office from which to work from, IT equipment, pension and a fun and rewarding environment which will enable you to thrive within a supportive team that is driving change in the agricultural industry. We have 2 company wide gatherings per year and another 2 gatherings within Product & Engineering. In addition we also offer free use of collars.

The role will include some traveling. We hope you'll be able to meet physically in one of our hubs: Batnfjordsøra (HQ), Oslo and Trondheim. 
Departments

Locations

Remote status

Hybrid Remote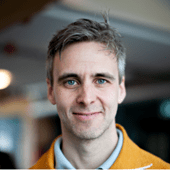 Contact
Egil Anonsen
VP Engineering – Product and Engineering
We're scaling up! If you don't find the right position for you right now, please connect with us or subscribe to our vacancies. More exciting roles in a range of fields will be up soon.
About Nofence
Nofence is proud to have built the world's first virtual fence for livestock. Our product represents the beginning of a tremendous shift in farming towards a sustainable future for agriculture. Make an impact and join us in building technology that creates a positive difference for animals, farmers and the environment.
Product and Engineering
·
Multiple locations
·
Hybrid Remote
Product Quality Engineer NPI
Come join us in bringing grazing into the digital age to improve animal welfare, farming economy and enable regenerative practices!
Loading application form