Product and Engineering
·
Multiple locations
·
Hybrid Remote
Engineering Manager NPI
Come join us in bringing grazing into the digital age to improve animal welfare, farming economy and enable regenerative practices!
About Nofence

Nofence is a Norwegian scale up who has built the world's first virtual fencing solution for livestock.

Nofence is currently the global leader within virtual fencing with 50,000 active collars in 4+ markets. Our current milestone is to be the first company in the world to reach 1,000,000 active collars, disrupting how farming is done across the world.
Our Product & Engineering team consists of engineers with a wide range of skills. We design and develop the mechanics of our physical product and the electronics that goes into it. We develop the firmware that runs on the device, and the cloud service it communicates with. We design and develop the mobile and web apps that our customers use. We are also responsible for the development of many internal applications and tools that keep our business humming. In short, there's a lot of exciting work to be done!


About the Role

As an engineering manager in the New Product Introduction (NPI) team you will manage the team that brings new and differentiated hardware products to the market, all the way from prototype development to volume production. 
Main Responsibilities
You will manage a cross functional team consisting of:

Hardware engineers developing the electronics and mechanic.
Firmware engineers who develop code for manufacturing line testing, certification and validation.
Manufacturing engineers who co-develop the manufacturing line along with our contract manufacturers (CMs).

You will work closely with the NPI Product Manager who's responsible for understanding our customers, competitors and market to ensure that each new generation of hardware products has the best possible product-market fit.
You will conduct 1:1s with the team, give feedback on performance and salary adjustments, vacation/expense approvals etc. You will report to the VP of Engineering.
You, along with the team, are responsible for developing the world's best lab for validating new Collars and other hardware.  
You will make sure that all changes to our products are documented in our Product Lifecycle Management (PLM) system, and will only be made after considering potential animal welfare, quality, certification, manufacturing and sourcing implications.
You will make timelines for the new product development, including mapping out important milestones along the way, and communicate them clearly to the product manager.
You will work closely with the Operations team to make sure components are chosen that are sourceable, affordable and from approved suppliers.
You will work closely with our CMs to make sure that all parts of the product from PCA to finished assembly are both designed-for-test (DFT) and designed-for-manufacturing (DFM).
You will also spend time with our customers and farmers to understand their pain points and how improvements to our product can make their lives easier.
Experience and qualifications

Bachelor or Master degree in electrical, mechanical, automation engineering or a similar discipline.
Although you will manage a cross functional team of electronics, mechanical and firmware engineers, you're not expected to be expert in each field, but have extensive experience in at least one of them.
Experience with developing a physical product and bringing it to the market, ideally an electro-mechanical product manufactured in high volume (> 10k)
Enjoy working in an autonomous cross-functional team
Excellent analytical and problem solving skills.
Comfortable working in an English speaking work environment.
What can we offer?
The right candidate will get a competitive salary, stock options, contemporary office from which to work from, IT equipment, pension and a fun and rewarding environment which will enable you to thrive within a supportive team that is driving change in the agricultural industry. We have 2 company wide gatherings per year and another 2 gatherings within Product & Engineering. In addition we also offer free use of collars.

The role will include some traveling. At Nofence, we aim to facilitate a hybrid work life where one can combine working from home and physical presence at one of our hubs: Batnfjordsøra (HQ), Oslo and Trondheim. We value flexibility, but also believe that social interaction is important for our development and team building.
Departments

Locations

Remote status

Hybrid Remote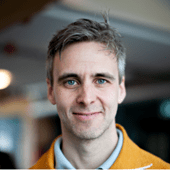 Contact
Egil Anonsen
VP Engineering – Product and Engineering
We're scaling up! If you don't find the right position for you right now, please connect with us or subscribe to our vacancies. More exciting roles in a range of fields will be up soon.
About Nofence
Nofence is proud to have built the world's first virtual fence for livestock. Our product represents the beginning of a tremendous shift in farming towards a sustainable future for agriculture. Make an impact and join us in building technology that creates a positive difference for animals, farmers and the environment.
Product and Engineering
·
Multiple locations
·
Hybrid Remote
Engineering Manager NPI
Come join us in bringing grazing into the digital age to improve animal welfare, farming economy and enable regenerative practices!
Loading application form